We deal with packaging all of the time. We speak in packaging terminology as if everyone knows packaging as well as we do.  To make things easier, we have assembled a few resources to make the ordering process a little easier for you.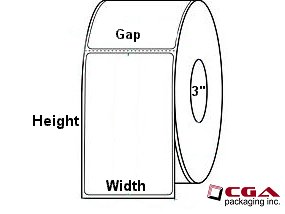 These are the standard measurements of a label. The width and height will vary, the gap between the labels is usually .125″ and we ship labels with 1″,2″ and 3″ cores.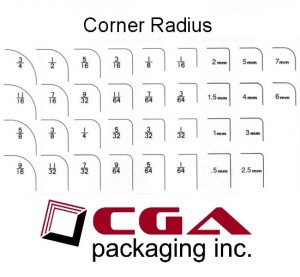 The corner radius  refers  to the sharpness of the corner. The standard radius is .125″ , but others are available if necessary.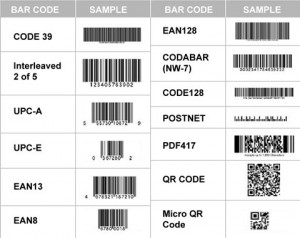 There are many different barcode languages. Each barcode symbology is useful in different applications.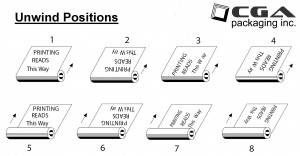 These are the different unwind positions. Here, we are referring to the way in which the  printed label is oriented on the roll of labels.